WORK PARADISE - THE COMPANY
We're big supporters of a location-independent work arrangement because we've personally experienced its benefits for work-life balance. WorkParadise was founded in 2020 by a pioneer group of digital entrepreneurs living in Thailand. As experts from different industries, we've formed a team committed to helping remote workers find their perfect place in Thailand. Our aim is to improve productivity & restore work-life balance for digital workers from all over the world.
WORK PARADISE IS AN ENVIRONMENTALLY- CONSCIOUS ENTERPRISE
We encourage sustainable work and lifestyle arrangements, and we donate a portion of our profits to organizations committed to the protection and well-being of animals & the natural environment.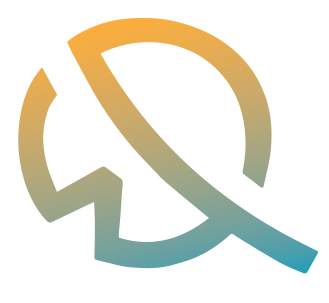 WORK PARADISE
DISCOVER OUR LOCATIONS
City life or island vibes?
Welcome to Thailand, land of perfect weather, pristine nature, captivating culture, low-cost living, lightning-fast internet, and so much more.
Live in Bangkok, Chiang Mai, Phuket, or Koh Phangan. We'll help plan, book travel, and secure living accommodation & coworking spaces that fit your lifestyle & budget. The tough part is choosing which paradise is right for you.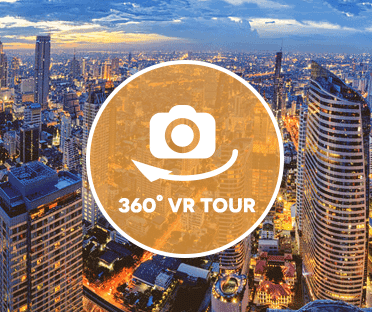 BANGKOK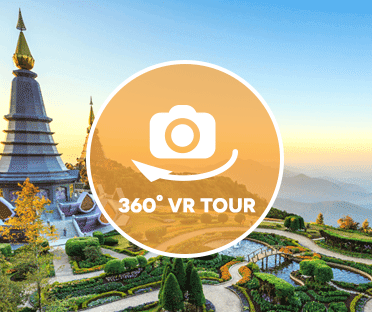 CHIANG MAI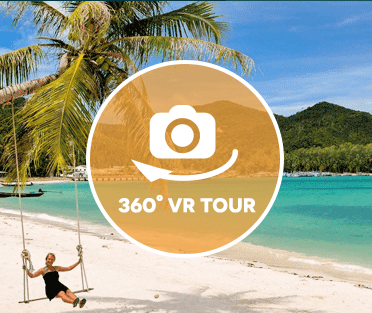 KOH PHANGAN
PHUKET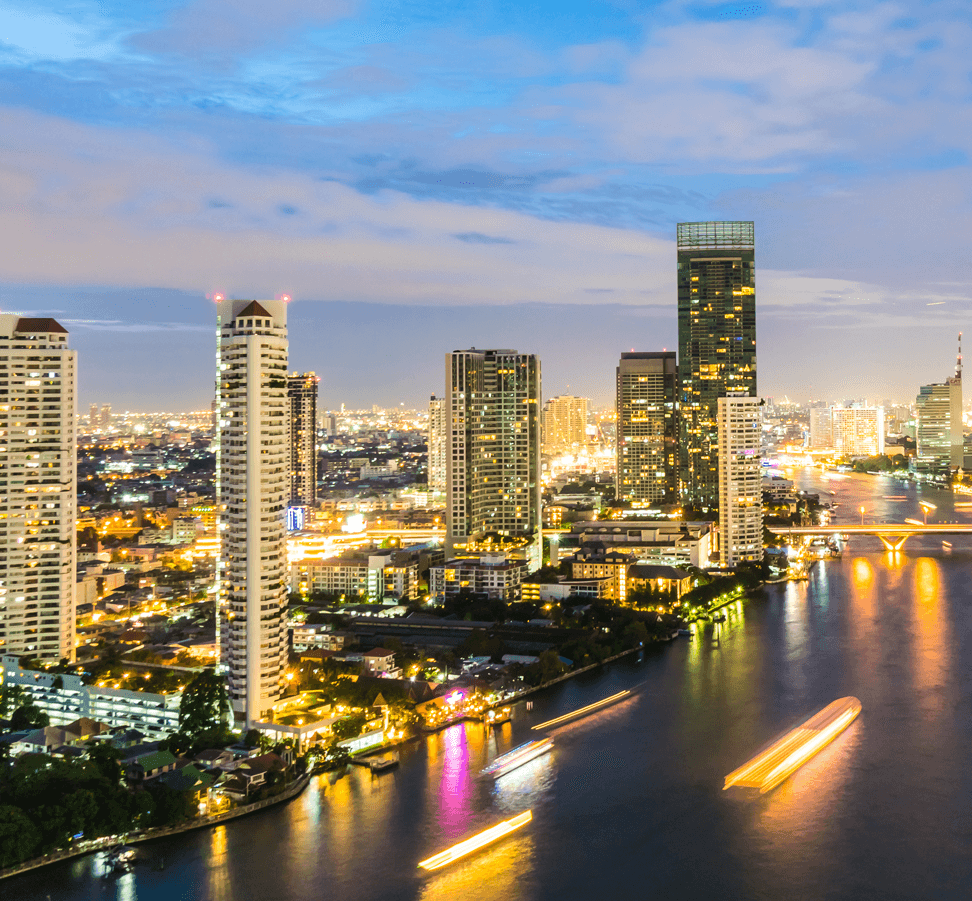 SOMETHING FOR EVERYONE
BANGKOK
If you want big-city comforts, amenities & entertainment without an inflated cost of living, Bangkok is an ideal location. With incredible street food, vibrant nightlife, efficient transportation, top-notch healthcare, amazing networking opportunities & well-connected digital infrastructure, Bangkok's unique energy & charm is irresistible.
A TRUE TROPICAL PARADISE
KOH PHANGAN
Laidback lifestyle, a vibrant expat community, and pristine beaches contribute to an idyllic island vibe like no other place on Earth.
Dive, snorkel, hike & discover incredible nature and marine life. Witness copper-colored sunsets. Dig into delicious Thai & Western food with loads of vegan options. Shop at the many markets. Plunk yourself into a hammock for an afternoon. This place is far more than its dated full-moon-party reputation, and it's totally affordable.
A CULTURAL DARLING IN HARMONY WITH NATURE
CHIANG MAI
This northern gem is rich in history & tradition, cradled by mountains & has a temperate climate, perfect for outdoor excursions into nature. Discover quick access to breathtaking waterfalls & elephant sanctuaries, and discover the city's ancient temples, cooking schools, and artistic sparkle. With an exceptionally low cost of living, Chiang Mai has some of the most delicious and cheapest food options in all of Thailand. And it's a hub for coffee shops, cafes, coworking spaces, meetups, networking opportunities & nightlife.
A DREAM LIFESTYLE ON AN EXOTIC ISLAND
PHUKET
Surrounded by crystal clear water of the Andaman Sea, Phuket is the largest island in Thailand. It offers a comfortable lifestyle, eclectic bars and nightclubs, a huge variety of restaurants & shopping, and loads of sport activities, such as snorkeling, diving, surfing, golfing & Thai boxing .
With over 20 white sandy beaches around the island, finding a quiet spot to relax is never a problem. Phuket also has its own international airport with direct flights to domestic & international destinations.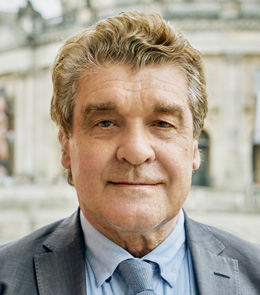 DR. GERD WESTERMAYER
HEALTH & WELLNESS CONSULT
German scientist, Dr. Gerd Westermayer, has been working with some of the world'sleading health companies to establish and improve their organizational health management projects. He was the pioneer behind a revolutionary surveillanceinstrument, called the Workplace Health Promotion (WHP) Survey System that measures workplace health and promotes organizational wellbeing.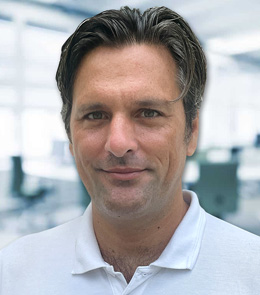 Max Tramboo is one of the original digital entrepreneurs, aka "digital nomad" before the term even existed. In 2005, he established Panomatics International, one of the first companies to introduce Google-style street tours using 360 VR technology. The business took off, and he opened several offices across Europe & Asia. A growing demand in the hospitality industry led to the establishment of Panomatics Thailand. This new subsidiary was approved by the BOI in 2011 and became the leading VR content provider in the region. Max enjoys operating his business from his home office in Koh Phangan, Thailand. He's a proud supporter of the Orang Utan Republik Foundation (OURF), which aims to protect orangutans & their habitat.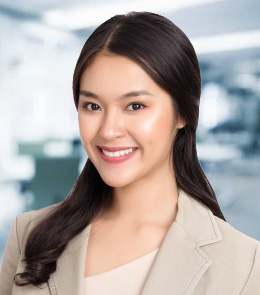 JUNE ARJUNKA
OPERATIONS DIRECTOR
June is originally from Bangkok where she studied and graduated with a degree in Visual Communication Design in 1993. An interest in filmmaking took her to New York City to pursue a Masters Degree in Film. After 15 years in the US and 3 years in the Philippines working in several industries including film, hospitality, logistics, and FMCG, June returned to Thailand and earned an MBA in Finance. She has extensive experience managing sales, marketing & finance teams in some of the world's more significant multinational companies. June's expert knowledge and skill underpins the daily operations of WorkParadise.